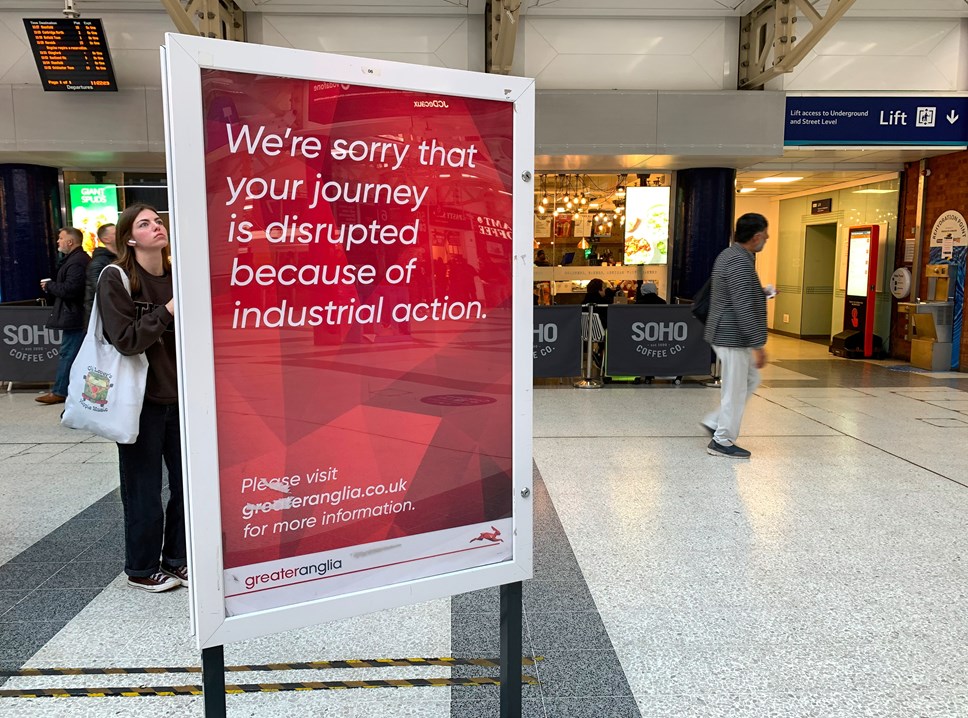 Passenger watchdog responds to latest round of disruptive strike action
After disruptive strike action on London Underground and national rail services this week, passenger watchdog London TravelWatch calls for an end to the disputes. More dates for strike action on trains are set for Saturday 18 and Thursday 30 March, as well as Saturday 1 April.
Michael Roberts, Chief Executive of London TravelWatch, said:
These seemingly endless rail and tube strikes are really taking a toll on passengers – and we've just seen the highest annual fare increases in a decade.

We know that many passengers are getting used to planning their lives around strike days, but they still cause disruption and in some cases extra cost, especially when people are caught out by the delays and cancellations to services which spill over into the following day.

As families prepare for the Easter getaway, it's high time for all sides involved to bring an end to these disputes.
Notes to editors
For background:
We're disappointed for passengers that earlier this morning (Thursday 16 March) only four London Underground lines seemed to be running with a 'good' service. There were five lines with 'severe' delays and two with 'severe' delays and 'part suspension' of services.
We understand that disruption to train and tube services often continues the day after strike action has taken place. With the Easter holidays approaching, people need certainty so they can plan ahead.