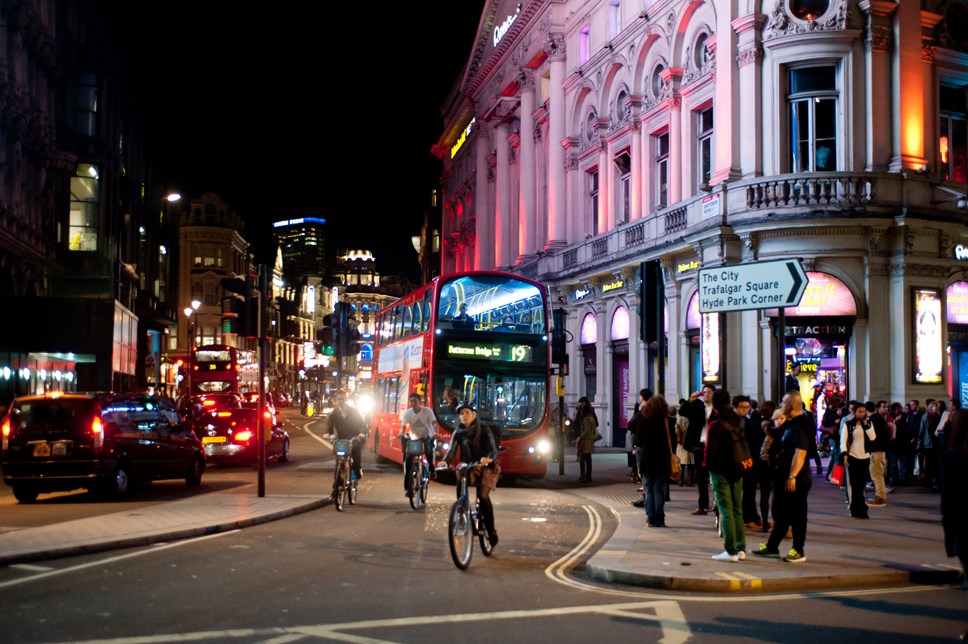 Watchdog calls for TfL to scrap proposed cuts to the night bus on safety grounds
London TravelWatch today called for TfL to scrap changes to the night bus that would involve 1 in 5 night bus passengers having to change buses in the middle of the night, in some cases at a completely different bus stop.
Half of people using the night bus are travelling to and from work, including hospital workers and people working in hospitality. But earlier this year, London TravelWatch research confirmed that for many people, travelling at night-time is a personal security concern, with three-quarters saying that travelling after 10pm is the least safe time to travel.
London TravelWatch Chief Executive, Emma Gibson commented: 'Some night buses only run every 30 minutes, so if you have to change buses, in some cases at a completely different bus stop, it raises huge concerns around personal safety. Many of the bus stops that we visited didn't have a shelter or a countdown screen telling you when your next bus will be coming. Which only increases feelings of vulnerability in the middle of the night.'
Women and girls, older and disabled people and people of colour told us that they feel especially vulnerable when travelling at night. And with Londoners on lower incomes relying on the bus the most, taking an uber instead just isn't an option.
There is still time to have your say about cuts to bus routes and TfL's consultation ends on Sunday.'
In the London TravelWatch submission to TfL's consultation on cuts to London's day and night bus services, we make the following additional points:
That TfL should abandon its plans to axe many routes including the 12, 45 and 78, and abandon its plans to change many other routes including the 205, 476 and D3.
That under TfL's proposals 93,000 new daily journeys will now involve a change of bus, in some cases twice or even three times. We call on TfL to make sure that all changes of bus can be made at the same bus stop.
That these proposals will disproportionately affect disabled people by making buses more crowded; restricting access to wheelchair spaces and priority seats; and requiring disabled people to walk or wheel up to 500m to a different bus stop where they could encounter barriers such as street clutter, lack of dropped kerbs, lack of tactile paving and having to cross cycle lanes.
That the Hopper fare window of one hour should be abolished at night and that TfL should consider extending it during the day as well, saving money for Londoners on low incomes.
Notes to editors
London TravelWatch is the operating name for the London Transport Users Committee. We are the official watchdog representing the interests of transport users in and around London, and independent of the transport operators and government. London TravelWatch is sponsored and funded by the London Assembly, part of the Greater London Authority.
You can read London TravelWatch research into personal safety here
You can read London TravelWatch's full submission to the TfL bus consultation here