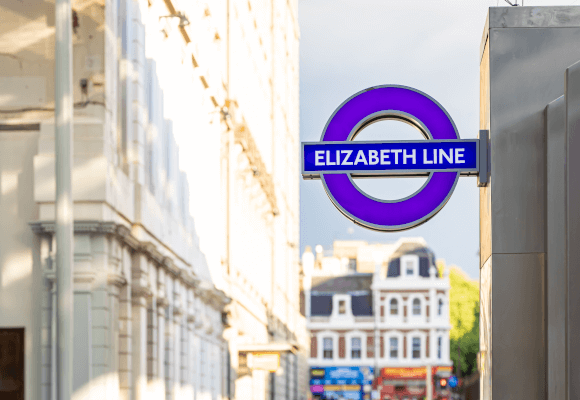 Transport watchdog on Elizabeth line success
As TfL officially marks one year of the Elizabeth line today (Monday 19 June) at an event in Thamesmead, the capital's transport watchdog, London TravelWatch, comments:
Back when it first opened in the spring of 2022, after years of project delays and significant overspend, we heard from senior transport figures that the Elizabeth line was going to be a 'game changer'.

The Elizabeth line has been truly transformative for Londoners, connecting east to west with faster, accessible and more comfortable train journeys.

With more than 150 million passenger journeys made in the first year alone - recently topping national tables for being the most 'on time' railway in the country - the Elizabeth line has surpassed expectations.

Since the final timetable iteration was introduced recently, trains now run roughly every 2 and a half minutes between Paddington and Whitechapel stations at peak times (with frequencies of up to 24 trains per hour in both directions). 12 trains run every hour between Canary Wharf and Abbey Wood in peak times - a train every 5 minutes. Passengers can now also travel directly from Shenfield to Heathrow, without having to change trains. All this has unlocked opportunities for Londoners in terms of work and leisure that simply didn't exist before.

The success of the Elizabeth line shows that we can still deliver first class infrastructure projects in this country. While Crossrail was a very expensive and complex project - with more bumps along the way than anyone anticipated - it will surely pay off many times over.

We're glad that Crossrail 2 has been safeguarded by TfL as a project to prioritise in future when conditions allow. We know that big ticket items are not on the immediate horizon due to financial constraints, but to support growth in greater London - and across the country in terms of jobs via supply chains and transport interconnectivity - we must be ambitious once again.