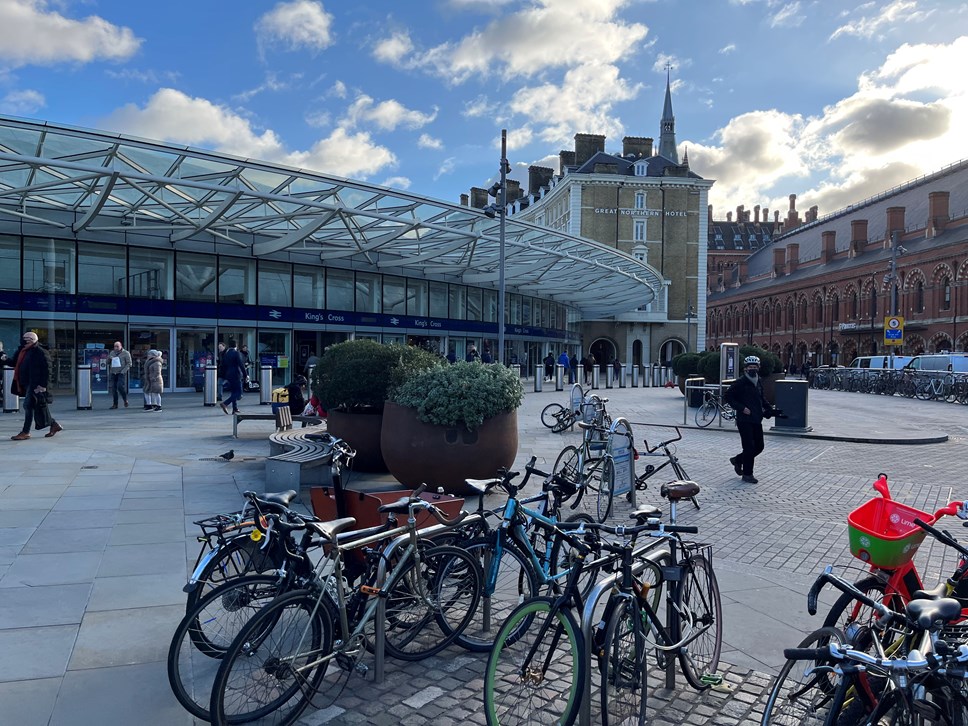 Network Rail, LNER and TfL best transport providers for personal security says watchdog
London TravelWatch has ranked the capital's transport providers according to their approach to improving personal security for passengers.
A scorecard ranks companies according to what they are doing to tackle antisocial behaviour on board services or at stations.
Incident reporting, staff training and CCTV coverage / retention feature as key categories. The assessment also considered how well organisations publicise information awareness campaigns on topics such as sexual harassment or Hate Crime.
The highest ranked transport providers were Network Rail, LNER and Transport for London. All three companies were awarded an overall 5 star ranking by London TravelWatch.
Both Network Rail and TfL scored full marks in the 'bystander intervention' category. This area is really important, as it's about the guidance that organisations give to passengers on how to intervene safely if they witness incidents of sexual harassment or Hate Crime.
London TravelWatch know from their own research on personal security that 63 percent of people said they want to help other passengers when they witness something that's not right, but often feel that there isn't a clear and easy way to do it. Boosting awareness around what practical steps to follow is key to tackling sexual harassment (particularly violence against women and girls) and Hate Crime on public transport.
The scorecard results suggest that most transport providers take personal security very seriously, with many reporting positive scores in categories such as staff training and practical ways to report incidents. The majority score well in terms of CCTV coverage and retention too.
Publication of the scorecard comes after London TravelWatch lobbied transport providers to improve how they deal with personal security incidents, based on a report at the end of 2022 which showed that:
nearly one in four women had experienced unwanted sexual behaviour in the previous three years
women, older people, Disabled people, the LGBT+ community and Black, Asian and Minority Ethnic people who use transport were at greater risk of victimisation, whether it was hate crime or sexual harassment
55% of respondents felt it is neither safe nor straightforward to report a crime on public transport
63% of people would feel more confident in responding to a crime if they had more information about how to help
Although the scorecard results suggest that measures are being taken on many of these issues, the transport watchdog for London believes providers should not get complacent and must continue to do more to make travelling safer. Success will only be truly achieved when the number of incidents decline and passengers' perception of safety materially improve.
London TravelWatch is now calling on industry to work together and share best practice to ensure consistency of approach across different modes of transport (bus, Tube, Overground, DLR, rail) and at stations.
Siwan Hayward, TfL's Director of Security, Policing and Enforcement, said:
"We are extremely proud to have been recognised by London TravelWatch for our commitment to improving personal security on public transport. Everyone should feel safe and be safe when travelling around London at all times, and hate crime, abuse and harassment have absolutely no place on our network.
"We are committed to ensuring all passengers and staff are protected from harm and will continue to work closely with our police partners, customers, community groups and women's organisations to build on the work that is already taking place."
Michael Roberts, Chief Executive of London TravelWatch, said:
"The London TravelWatch personal security scorecard shows that many transport providers have stepped up to take issues such as sexual harassment, Hate Crime and other antisocial incidents very seriously.
"It's great to see organisations like Network Rail, LNER and TfL leading the way on this, but it is also clear that there is plenty of room for improvement across the sector as a whole. We'll continue to work very closely with police authorities and all transport providers so we see real improvements on the ground as soon as possible."
Notes to editors
We approached transport operators and authorities and asked them to complete a detailed questionnaire on personal security.
We used the data from the questionnaire against the measures we see as key to improving personal security on transport in London.
*** Some transport organisations featured in the scorecard serve well in excess of 50 stations in London, while others serve far fewer (with the majority of their stations being outside of the London TravelWatch zone, for example Great Western Railway). The scoring is not weighted or adjusted for the number of stations each company serves.
*** The rankings in the scorecard are based on an assessment by London TravelWatch of the questionnaire responses sent back by transport providers, but which have not been subject to independent verification or auditing.
Read our report on Personal Security (recommendations for safer travel): https://londontravelwatch.s3.eu-west-1.amazonaws.com/wp-content/uploads/2022/01/27100553/Personal-security-on-Londons-Transport-network.pdf